Who We Are And What We Do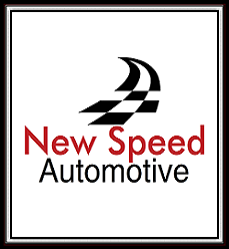 New Speed Automotive
New Speed Automotive is a private facility that utilizes an exclusive process to streamline the vehicle modification process for Tricked Out Car Club's members.
New Speed Automotive is driven to push Tricked Out Car Club's vehicles to success at shows and on the track. We enjoy the process and like to maintain our vehicles for safe operations and top performance in all we do.
We are also experienced in proper maintenance & car care procedures, cosmetic corrections and love conquering those offer some of our award-winning products for sale online. Click on the Car Care tab above and explore our quality car care products.
Our Focus

Vehicle Modifications - Cosmetic.
With proper care and maintenance of your vehicle, it will last many years and even win car shows and stun your friends & family! Once you start spending time preserving the looks of your vehicle, you will find it is rewarding and a positive way to spend your time.

Car Care Products.
Washing your vehicle's many surfaces is not only vitally important, it is the most-important part of caring for your vehicle, too. You must use quality products that are proven to be safe on your many surfaces, and preferably safe for the environment, as well.

Vehicle Modifications - Performance.
Once your vehicle looks its best, you will want it to perform at its best, and we know how to squeeze the most from your motor and suspension, properly & safely. We have grown up at the track and in the garage making vehicles look & run at their best! It's what we do!