Car Care Products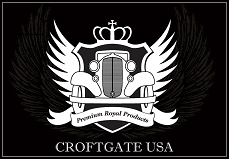 Wash & Polish your car in minutes with no water, anytime, anywhere. CroftgateUSA has developed the best waterless cleaner and paint finisher available to keep your transportation of choice looking showroom new. The blend of biodegradable detergents, and advanced polymers first breaks down and suspends dirt and grime - it then replaces the dirt with a protective polymer layer - leaving your vehicle clean and with a deep protective shine.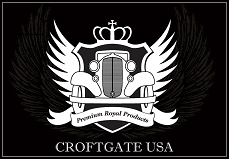 Wash & Wax your car in minutes with no water, anytime, anywhere. CroftgateUSA has developed the best waterless wash with waxes and paint finish available for keeping car, bike, jet-ski, plane, truck and RV's like new. The blend of biodegradable detergents, advanced polymers and waxes first breaks down and then suspends dirt and grime – it then replaces the dirt with a protective layer of polymer and waxes- ultimately leaving your vehicle clean, waxed and with a deep protective shine.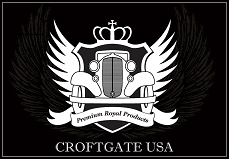 This Eco Responsible formula chemically binds and encapsulates odor causing materials, rendering them undetectable. It eradicates odors, prevents them from returning. Odor Eliminator contains a small amount of fragrance to provide a freshly cleaned scent while the product is being used. The fragrance dissipates very quickly, to prevent overpowering fragrance odor. Whether a bad odor is from; (pet waste, cigarette smoke, food, human body) Odor Eliminator will eradicate it fast! "We have tested Odor Eliminator on every terrible smell we could, including Coyote Urine and it destroyed the smell."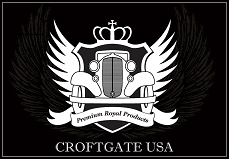 Croftgate USA's Leather Cleaner is designed to keep your prized possession looking beautiful for years to come.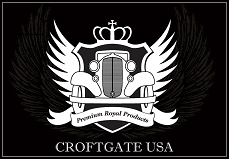 Leather Cream is a high performance leather feed conditioner that replenishes the emollients and lubricants that have been lost through everyday use.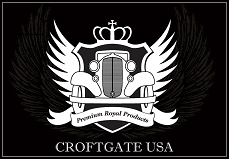 Multi-Clean is designed to keep your prized vehicle looking beautiful for years to come. This 32 oz. trigger spray bottle of all-in-one multi surface cleaner is a great value. Multi-Clean has the ability to remove heavier-than-normal dirt and films that conventional cleaners can't touch. Pollutants like road debris, bugs, tar, bird droppings and much more are no match for this advanced chemical. Use it on the outside of your vehicle, and on the inside. Multi-Clean uses biodegradable surfactants which are strong enough to break up and lift heavy dirt film, grime, and debris, but are also gentle enough to be used on fabrics and carpeting. Whether stains, grease, or dirt are a problem on your car's body surface or its interior, use Multi-Clean to make your vehicle look new again!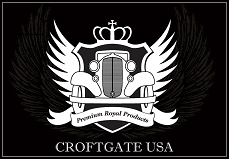 No matter what the smell is, Odor Eliminator will eradicate it – fast! We have tested this odor neutralization formula on every terrible smell we could think of, including coyote urine. In every case, the smell was removed. Bad smells can come from a number of things: Pet Waste, Cigarette Smoke, Food, Body Odor and more.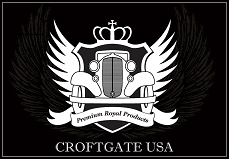 Project X is a depth and shine enhancer for dark painted vehicles. CroftgateUSA has made cleaning dark colored cars simple and effective. Project X can be applied 2 ways, but either way we guarantee to deepen your finish whether you are a detail pro or a garage novice.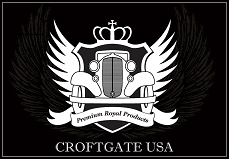 You'll never use a traditional wax again! Quick-N-Slick immediately shows an extreme, brilliant shine even while its new, reactive polymer technology begins is still curing. This product provides a long-lasting, protective, detergent resistant coating…as well as a slick, gorgeous shine. As the 24 hour curing and hardening process continues, added anti-static properties come into play. Anti-statics help to repel road dust, making your car stay cleaner for a longer time.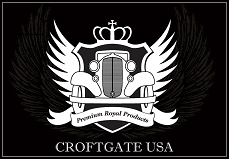 Protect your vehicle's shine with The Last Detail. Keep your vehicle looking just detailed with this "spray on and wipe off" formula. Use The Last Detail on clean surfaces to instantly touch up your car's look. This product provides one of the easiest ways available to maintain a car show shine.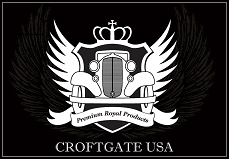 Tire Shine is unlike any product on the market. Tire Shine has a sophisticated blend of emollients and gloss agents to leave your tires with a long lasting, satin smooth finish. These same formulations work beautifully on most wheels, helping them glint in the sun – and keep that shine over time. This product is formulated with the highest quality ingredients, by a team of scientists dedicated to producing auto detailing chemicals with the lowest environmental impact possible. To help protect the environment, and your tires, Tire Shine does not contain any petroleum solvents. Petroleum solvents can adversely affect the structure of the tire, and leave an ugly brown look instead of a dense black finish.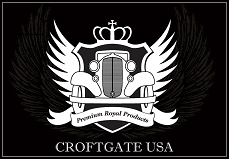 The Wash & Wax formula is a "Wipe On-Wipe Off" technology. This car wash and wax is a blend of proprietary detergents that clean, suspend, and remove road dirt, bugs, and grime, while polishing and protecting the surface with advanced polymers and waxes. This advanced formula creates lubricity, reducing friction on the surface being washed. It cleans and builds a deep, lustrous shine that can only be achieved by using the finest chemicals in the world. The exclusive cross-linking polymer technology used by Croftgate USA creates a protective layer that repels soil and water. This unique, protective coating makes moisture sheet off - and prevents damaging adhesion of dirt to the paint surface.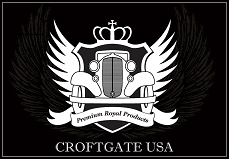 Our superior micro fiber towel construction allows an extensive number of uses and can easily be machine or hand washed to be used again and again.